Advancing The SDGs Through The Power Of Film
World Merit uses the seventeen United Nations Sustainable Development Goals (SDGs) as a framework for raising the awareness, appetite and capacity of young people to take local actions that tackle the most pressing global issues of the 21st Century. 
Their roots are entrepreneurial, and they empower their members to deliver the changes they know are essential. The bespoke World Merit Impact App encourages them to grow connections and to showcase their activity in a way that shares best practice and inspires those around them to take positive civic actions framed by the SDGs. Actions are awarded 'points' through a peer review process which in turn earn opportunity and reward. 
World Merit Councils are their primary channel for developing and reaching out to global youth offline and online. Local, National and Global World Merit Councils cover almost every country and other important initiatives include Team2030, a global competition to encourage youth to take action and to form effective teams in doing so. 
World Merit partnered with the United Nations In 2015, formally adopting the United Nations seventeen Sustainable Development Goals at their core. Today, World Merit is acknowledged by the UN as its primary partner for engaging youth in the delivery of the SDGs and their links with the UN have enabled and reinforced critically important partnerships around the world.
As part of the annual World Merit Day celebrations, World Merit partnered with SIMA, the most renowned global curator in the social impact space, serving independent film, academic and global social justice industries around the world. 
In line with the SIMA conviction that sustainable social change is possible when local leadership drives the direction of local development, SIMA gave World Merit members access to SIMA Academy and the opportunity to lead via SIMA's global SDG Challenge – providing them with a youth-led initiative to inspire, educate, launch solution based campaigns, raise awareness, mobilize support, and build community around global issues in their own local communities. 
For the challenge, their members were required to pick a SIMA Academy film and host a screening campaign to convene their community around the SDG they care most about, organize a panel discussion and campaign afterwards and log the event on the World Merit Impact App. The challenge was a great success with people from around the world watching films and collaborating to educate each other and inspire action towards the SDGs. 
The following stories are highlights from the challenge, showcasing the diversity and impact of the  SIMA and World Merit Partnership, which has continued to inspired World Merit to use the medium of film as a means to create waves of change for the SDGs. 
"Together with our partner SIMA Academy we have been able to reach thousands of people via documentaries, panel discussions and presentations about the issues that are close to our hearts, to make our problems visible, to give the solutions a stage to be seen and to inspire change."
— Carlo Steensma, Community Engagement Manager, World Merit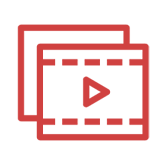 26 community screening events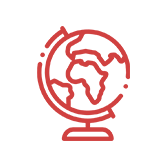 Produced by youth in 18 countries

Impacting 2,639 audience members

100% of the audience said the film event inspired them to take actions for the SDGs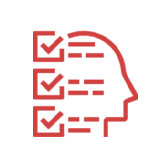 100% of event organizers would like to replicate the event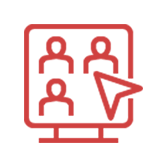 35 new partnerships were formed between organizations to collaborate