Deadline Extended!
Applications open until December 7, 2023
Winners are announced on December 14, 2023
The annual global SIMA Changemaker Award celebrates educators and youth using SIMA films to catalyze transformative change in their communities.
We honor students and young leaders who have utilized SIMA's social impact films as an inspiration for their own creative impact projects, and recognize the outstanding achievements of educators using SIMA resources to foster global competencies and inspire the next generation of changemakers.
Award winners are selected by the SIMA Academy Jury and select Partners consisting of renowned experts in the fields of global education, media and social innovation.
AWARDS + CATEGORIES
Educator Changemaker Award
Two Educators Will Be Awarded: One Winner and One Special Mention
Student Changemaker Award
Two Students Will Be Awarded: One Winner and One Special Mention
SPONSORED BY
Featured Impact Story on SIMA Academy platform and social media
Mentorship and Professional Development opportunities
Sponsored Jury Prizes:
> The winning educator will receive a GEEO Teacher Travel Program Jury Prize: A $500 grant to travel on the GEEO program of their choice and then share that experience with their classroom.

> The winning student will receive a SIMA Studios Mentorship Jury Prize: A 3-session 1:1 virtual mentorship about the power of purpose, authenticity and global impact storytelling to create positive change in the world.

Custom Jury Prize from participating partners (where applicable)
> Global Lighthouse Studio Jury Prize*

: Full scholarship for one teacher and their classroom to attend the 8-week Storytelling Course. *For Global Lighthouse Studios Participants Only.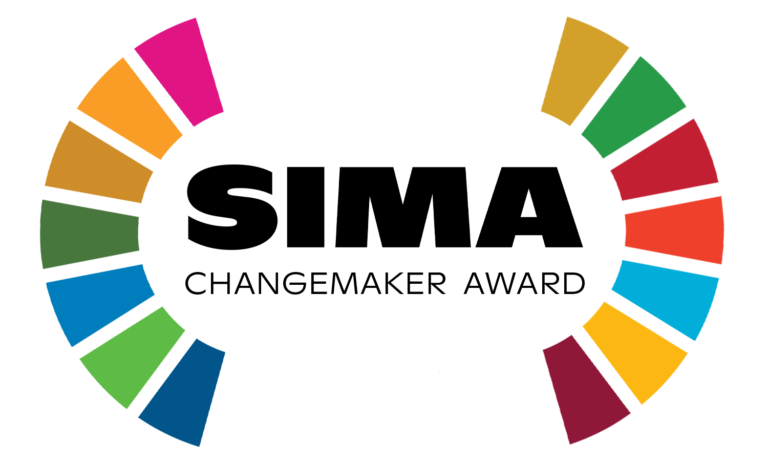 ELIGIBILITY
You must be an educator, student or leader who has been inspired by a SIMA Academy film to implement an impact project in your community or school. Candidates may apply once annually.
ENTRY CATEGORIES include: community and outreach projects, local and global campaigns, as well as media and mixed media projects (visual, literal and audio).
TIMELINE
Call for entries are open and rolling annually until November 15, 2023
WINNERS will be announced on November 29, 2023
READY?

LET'S GET STARTED
Submit your General Application Form Here:
To inquire about partnership opportunities please contact us here.
THANK YOU TO OUR PARTNERS