The SDG Challenge: Advancing Global Citizenship Education Through The Power Of Film
The Asia-Pacific Centre of Education for International Understanding (APCEIU) under the auspices of UNESCO was established in 2000 to promote Global Citizenship Education (GCED) through various initiatives, including capacity building programmes for teachers, trainers, education officers, curriculum developers, youth, and local government officials. 
SIMA Academy provides first-class, globally sourced, authentic visual storytelling content to education forums worldwide that empower learners to acquire the knowledge, attitudes and skills to reimagine education in order to tackle the most pressing challenges of our time.
Numerous alumni of APCEIU have expressed their needs for media information literacy, follow-up training and support for them to be equipped with advanced practical skills and hands-on experience to carry out their own projects in the classrooms and local communities.  To meet these needs, APCEIU partnered with SIMA Academy to take its transformative learning online courses and resources to the next level. 
"It was great to see that our educators around the world have enjoyed their learning through creative documentary films dealing with critical global and local issues, ranging from poverty, justice, human rights to climate crisis, which are happening in our daily lives in diverse forms. The inspiring and powerful films introduced by SIMA Academy have reminded us of our roles and responsibilities as global citizens, calling for our actions in solidarity. It is our pleasure to have SIMA Academy as our partner to help our educators to expand their perspectives, to teach global citizenship using media, and to motivate them to take actions as global citizens."
— Dr. Hyun Mook LIM, Director, UNESCO-APCEIU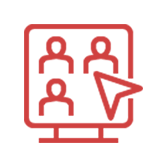 CUSTOMIZED 2 NEW ONLINE COURSES on MEDIA LITERACY + FILM ADVOCACY
With an outstanding demand 670 youth applied for the 40 spots available to be part of the course Film as A Tool for Advocacy and 75% COMPLETED THE COURSE SUCCESSFULLY.

PRODUCED 26
YOUTH-LED IMPACT CAMPAIGNS
Youth-led campaigns brought to life 9 different SDGs and INSPIRED 673+ INDIVIDUALS IN 19 COUNTRIES to take action and create positive change in support of the Global Goals.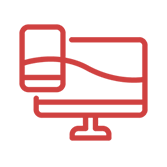 DELIVERED 30 EDUCATOR-LED SDG CHALLENGES
Training educators in 6 countries to raise awareness about the SDGs and help students develop skills and attitudes such as Empathy, Collaboration, Perspective Taking, and Cross Cultural Understanding.

ENGAGED 590 STUDENTS with SDG CHALLENGE LESSON PLANS
From Elementary, Middle School, High School and College in Sri Lanka, Japan, Nigeria, India, and the Philippines.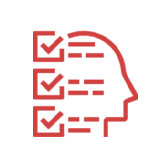 ADVANCED UNESCO APCEIU's TRANSFORMATIONAL LEARNING OFFERING
By hosting virtual events in commemoration of international days such as REFUGEE, YOUTH, RURAL WOMEN, CULTURAL DIVERSITY, AND INDIGENOUS PEOPLE alongside interviews, panel discussions and VIRTUAL EXCHANGE with filmmakers.
BOOSTED ACCESS
To high quality, world class, and innovative educational resources to advance 21st Century education across the world, REACHING 5,885 INDIVIDUALS
"It was great to see that our educators around the world have enjoyed their learning through creative documentary films dealing with critical global and local issues, ranging from poverty, justice, human rights to climate crisis, which are happening in our daily lives in diverse forms. The inspiring and powerful films introduced by SIMA Academy have reminded us of our roles and responsibilities as global citizens, calling for our actions in solidarity. It is our pleasure to have SIMA Academy as our partner to help our educators to expand their perspectives, to teach global citizenship using media, and to motivate them to take actions as global citizens."
— Dr. Hyun Mook LIM, Director, UNESCO-APCEIU